[:en]
GENERAL INFORMATION

The 11th FAI World Paramotor Championships will be in the format of classic events involving economy, navigation and precision. The championship catalog and scoring criteria for this championship will be in accordance with the standards of Annex 4 of Section 10 of FAI Code version 2020. ( https://www.fai.org/ )
DATE:
The 11th FAI World Paramotor Championships will take place from June 24th to July 4th, 2020, starting on Wednesday (June 24th) with the registrations, equipment check and Opening Ceremony, ending on Saturday (July 4th) with the disclosure of the World Paramotor Champions and Paratrike.
EACH COUNTRY
6 pilots in class PF1m (foot launch, male) + 1 pilot PF1f (foot launch, female)
6 pilots in class PL1 (paratrike) + 1 wheelchair pilot
4 pilots + copilot in class PL2 (paratrike tandem)

Entries must be made on the official Entry Form.
(Available soon at – website wpc2020brazil.com.br).
LOCATION:
https://goo.gl/maps/E9iwJ9sFQ6G26xKY8
Linhares City
City of Linhares, learn a little about the history of this municipality.
Surveillance of gold trafficking through the Doce River gave rise to the Pueblo de Coutins, where, in 1800, the Military Barracks of the same name was established, which protected the navigation of the Doce River. The Indians of the Botocudos group, nation Ges or Tapuias, the first owners of the land, tenaciously resisted any white colonization in the area and did so until weapons superior to their own completely decimated them.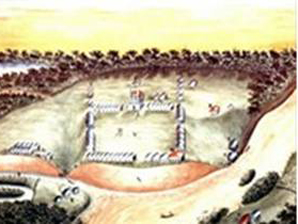 At that time the entire area of the region was covered by the Atlantic Forest, which gradually, and over the course of a century, was devastated giving way to settlements, grazing and agriculture.
The first settlement was entirely destroyed by attacks by the Botocudo Indians. And in 1809, another village was raised in the same place, named Linhares, in honor of D. Rodrigo de Souza Coutinho, the Count of Linhares. The settlement was situated on a half-moon plateau on the banks of the Rio Doce. In the east and west of the settlement were two military barracks to warn the population of probable attacks by the natives: a barracks was located in what is now the Warning Quarter (hence the name). The other was located near where the State College is today.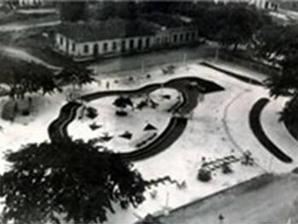 In 1819, by order of Francisco Alberto Rubim, is made a "View and Perspective of the Town of Linhares", and in it, there is also the First Church, built under the sponsorship of Rubim. The town was built around a square square (now Praça 22 de Agosto), which still keeps its original layout. In this square that the Indians danced and sang in the past.
In April 1833, in execution of a Provision of Imperial Palace the Town is elevated to the condition of VILLA, being the seat of the municipality of the same name – Linhares – under the protection of N. S. da Conceição. Provision of Palace corresponds today to a decree of the President of the Republic. On August 22 of the same year, the first solemn session of the Linhares City Council was held, "beginning its political and administrative life". At that time, Brazil was Empire, Espírito Santo a Province, and Vila was the seat of municipalities; There being no Mayor, the municipalities were administered by the City Council.
The territory of the municipality of Linhares covered what are today the municipalities of Linhares, Bananal River, Colatina, Baixo Guandu, Pancas, Sao Gabriel da Palha, Sooretama and parts of Ibiraçu, Santa Tereza and Itaguaçu.
In the late nineteenth century, the village of Linhares decays and the village of Colatina, which belonged to the municipality of Linhares, is rapidly growing thanks to the Italian colonization with the planting of coffee and the inauguration of the railroads Vitória – Minas Railroad. . Thus, by decree of December 30, 1921, the municipality of Colatina was created, encompassing the village and the former municipality of Linhares. This fact further contributed to Linhares's decline over the next 22 years.
In 1930, the opening of a road begins to arrive in Linhares, linking it to Vitória, to the south and then, to the north, to São Mateus. This fact, added to the work of Linharenses with the State Government, causes the situation to change. On December 31, 1943, by decision of the State Government, the municipality of Linhares was reinstated and removed from the municipality of Colatina. The fact was much celebrated by the people of Linharense, who now have their first mayor named: Dr. Roberto Calmon. From 1943, the climb of Linhares development is no longer stopped.
Foundation of the Town: year 1800.
Creation of the municipality of Linhares: August 22, 1833.
Recreation and appointment of the first mayor of Linhares: December 31, 1943.
[:pt]
O campeonato será no formato de provas clássicas envolvendo economia, navegação e precisão. O catálogo de provas e critérios de pontuação deste campeonato serão nos padrões do Anexo 4 da Seção 10 do Código FAI versão 2020.
Sub-classe:
RPF1Tm – Paraglider Control /Foot-launched /Flown solo / Male F1 – Paramotor Solo Open
RPF1Tf – Paraglider Control /Foot-launched /Flown solo /Female F1f – Paramotor Solo Feminino
RPL1T – Paraglider Control / Landplane / Flown solo L1 – Paratrike solo
RPL2T – Paraglider Control / Landplane / Flown with two persons L2 – Paratrike duplo
DATA:
LOCALIZAÇÃO:
https://goo.gl/maps/pTtXV83uk6ShVDzt5
Conheça Linhares:
Cidade de Linhares, conheça um pouco da Historia deste municipio.
A vigilância ao tráfico de ouro através do Rio Doce é que deu origem ao Povoado de Coutins, onde, em 1800, foi implantado o Quartel Militar, com o mesmo nome, que fazia a proteção da navegação do rio Doce. Os índios do grupo Botocudos, nação Gês ou Tapuias, primeiros donos da terra, resistiam tenazmente a qualquer colonização branca na área e assim o fizeram, até que armas superiores às suas os dizimaram totalmente.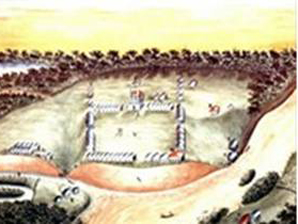 Naquela época toda área da região era coberta pela Mata Atlântica, que aos poucos, e no decorrer de um século, foi devastada dando lugar a povoamentos, pastoreio e agricultura.
O primeiro povoado foi inteiramente destruído por ataques dos índios botocudos. E em 1809, outro povoado foi levantado no mesmo lugar, recebendo o nome de Linhares, em homenagem a D. Rodrigo de Souza Coutinho, o Conde de Linhares. O povoado ficava situado num platô em forma de meia-lua, às margens do Rio Doce. No leste e no oeste do povoado ficavam situados dois quartéis militares para avisar a população de prováveis ataques dos indígenas: um quartel estava situado onde hoje é o Bairro Aviso (daí o nome). O outro, localizava-se nas proximidades de onde fica hoje o Colégio Estadual.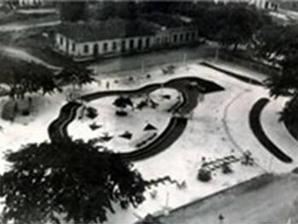 Em 1819, é feita, por ordem de Francisco Alberto Rubim, uma "Vista e Perspectiva do Povoado de Linhares", e nela, vê-se também a Primeira Igreja, construída sob o patrocínio de Rubim. O povoado foi construído em volta de uma praça quadrada (atual Praça 22 de Agosto), que guarda até hoje seu traçado original. Nessa praça que os índios dançavam e cantavam no passado.
Em abril de 1833, em execução a uma Provisão de Paço Imperial o Povoado é elevado a condição de VILA, sendo sede do município do mesmo nome – Linhares – sob a proteção de N. S. da Conceição. Provisão de Paço corresponde, hoje, a um decreto do Presidente da República. Em 22 de Agosto do mesmo ano, realizou-se a primeira sessão solene da Câmara de Vereadores do Município de Linhares, dando "início a sua vida político – administrativa". Nessa época, o Brasil era Império, o Espírito Santo uma Província, e era Vila, a sede dos municípios; não existindo Prefeito, os municípios eram administrados pela Câmara de Vereadores.
O território do município de Linhares abrangia os que são hoje os municípios de Linhares, Rio Bananal, Colatina, Baixo Guandu, Pancas, São Gabriel da Palha, Sooretama e partes de Ibiraçu, Santa Tereza e Itaguaçu.
No final do século XIX, a Vila de Linhares entra em decadência e o povoado de Colatina, que pertencia ao município de Linhares, conhece rápido crescimento graças à colonização italiana com o plantio de café e a inauguração dos trilhos da Estrada de Ferro Vitória – Minas. Assim, por decreto de 30 de dezembro de 1921, ficou criado o município de Colatina, englobando a vila e o antigo município de Linhares. Esse fato contribuiu mais ainda com a decadência de Linhares verificada durante os 22 anos seguintes.
Em 1930, começam a chegar em Linhares os trabalhos de abertura de uma estrada, ligando-a a Vitória, para o sul e depois, ao norte, até São Mateus. Este fato, somado ao trabalho de linharenses junto ao Governo do Estado, faz com que a situação se transforme. No dia 31 de dezembro de 1943, por decisão do Governo do Estado, o município de Linhares foi restabelecido e desligado do município de Colatina. O fato foi muito festejado pelos linharenses, que passam a contar com seu primeiro prefeito nomeado: Dr. Roberto Calmon. A partir de 1943, a escalada do desenvolvimento de Linhares não é mais detida.
Fundação do Povoado: ano de 1800.
Criação do município de Linhares: 22 de agosto de 1833.
Recriação e nomeação do primeiro prefeito de Linhares: 31 de dezembro de 1943.
[: